Thai Industrial Hemp Trade Association (TiHTA) joins forces with 12 industrial associations at the Memorandum of Understanding (MoU) signing ceremony for the purpose of utilizing hemp in the industrial and healthcare sectors and for their strong support in organizing the "Asia International Hemp Expo 2022" at Queen Sirikit National Convention Center" QSNCC. The trade event includes a comprehensive showcase of innovations and technologies for Thai hemp industry in order to promote Thailand as the "Industrial Hemp Hub of Asia," which expects to generate over 20 billion Baht revenue to the national economy within 5 years.

Mr. Pornchai Padmindra, President of Thai Industrial Hemp Trade Association (TiHTA) revealed that the legalization of hemp in Thailand generated much buzz, especially in the business and industrial aspects. Hemp has many qualities and usage which can be leveraged and processed in various manufacturing sectors, including food, Animal feed, Textile and clothing, Bio composite, Beauty and Healthcare, Medicine and supplement, Construction materials, as well as Paper and packaging. Along with the growing demand in the global market, Thailand's hemp is now clearly regarded as the new national economic plant, which can be generate a tremendous economic impact of over 20 billion Baht revenue to the country within 5 years.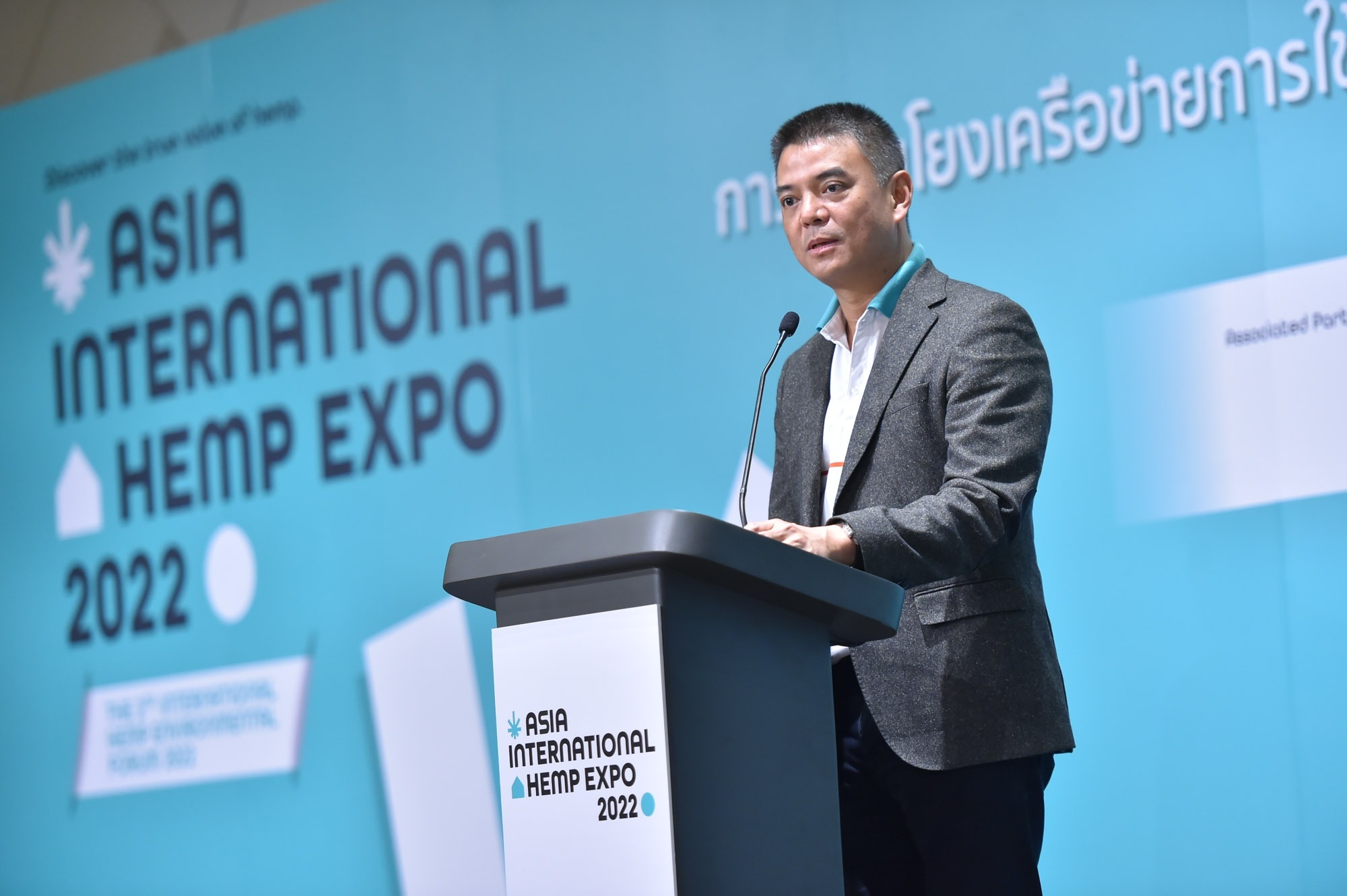 Khun Pornchai Padmindra (President of TihTA)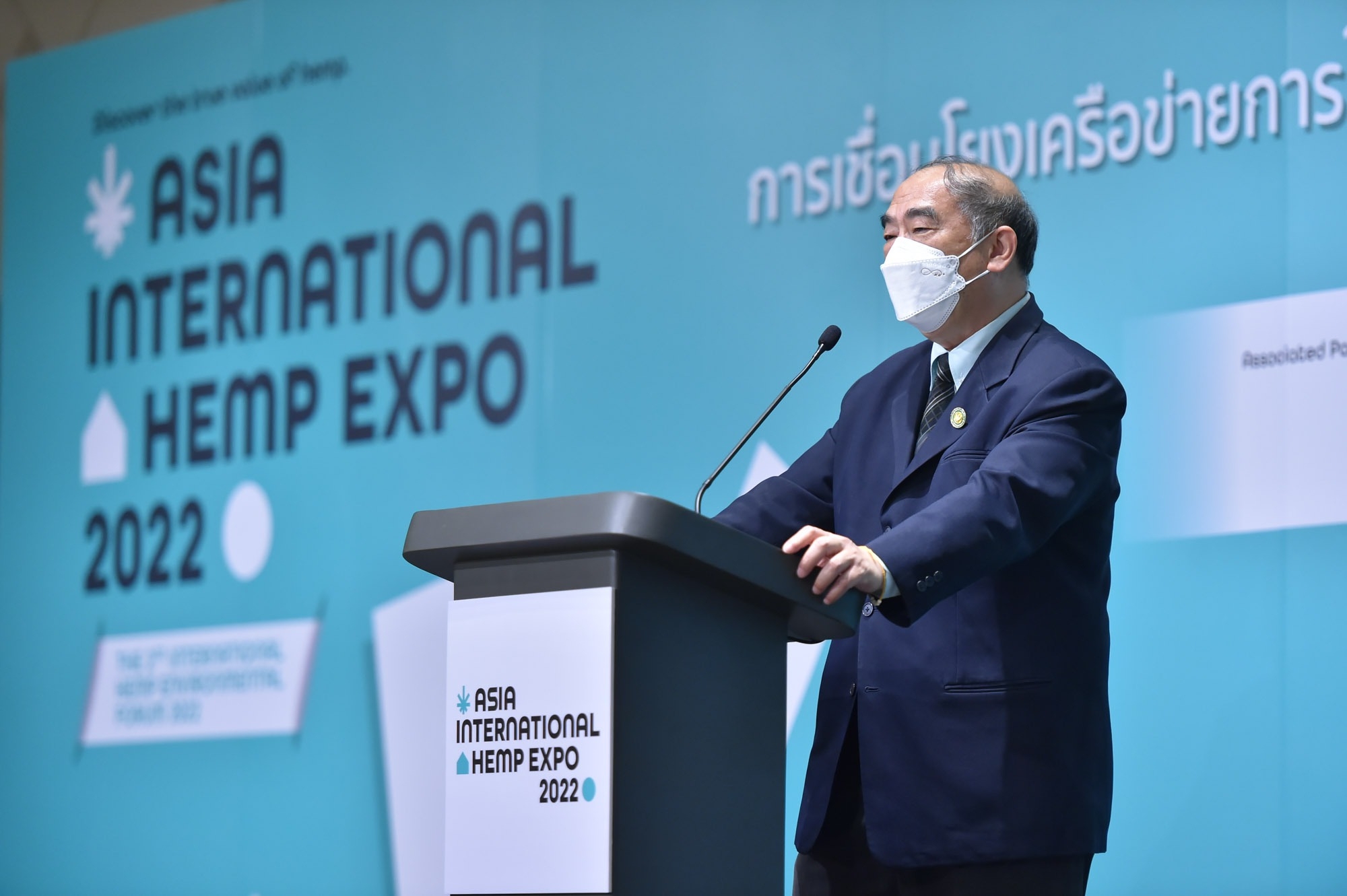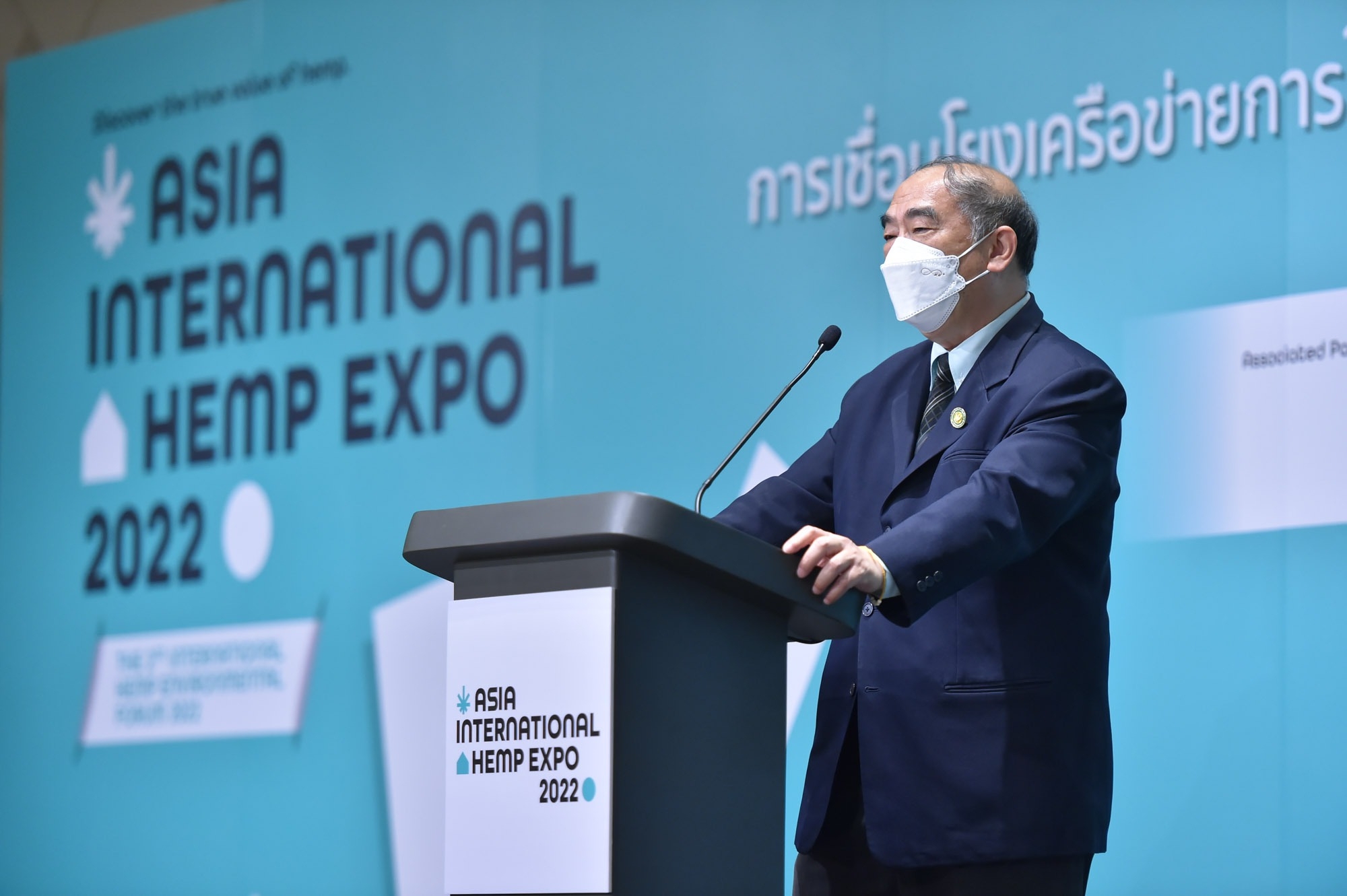 Khun Pathom Sawanpanyalert (Director General of DSS)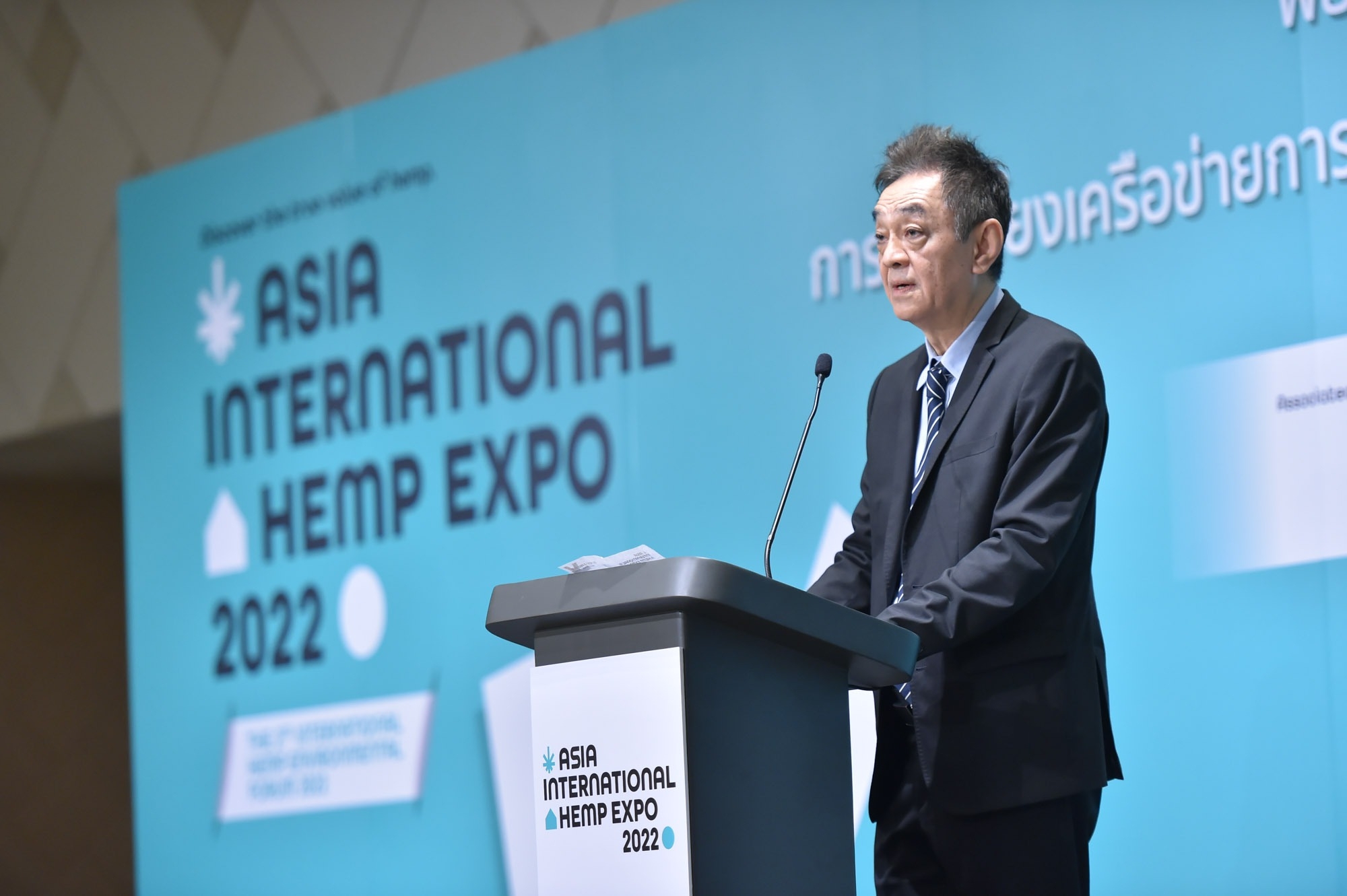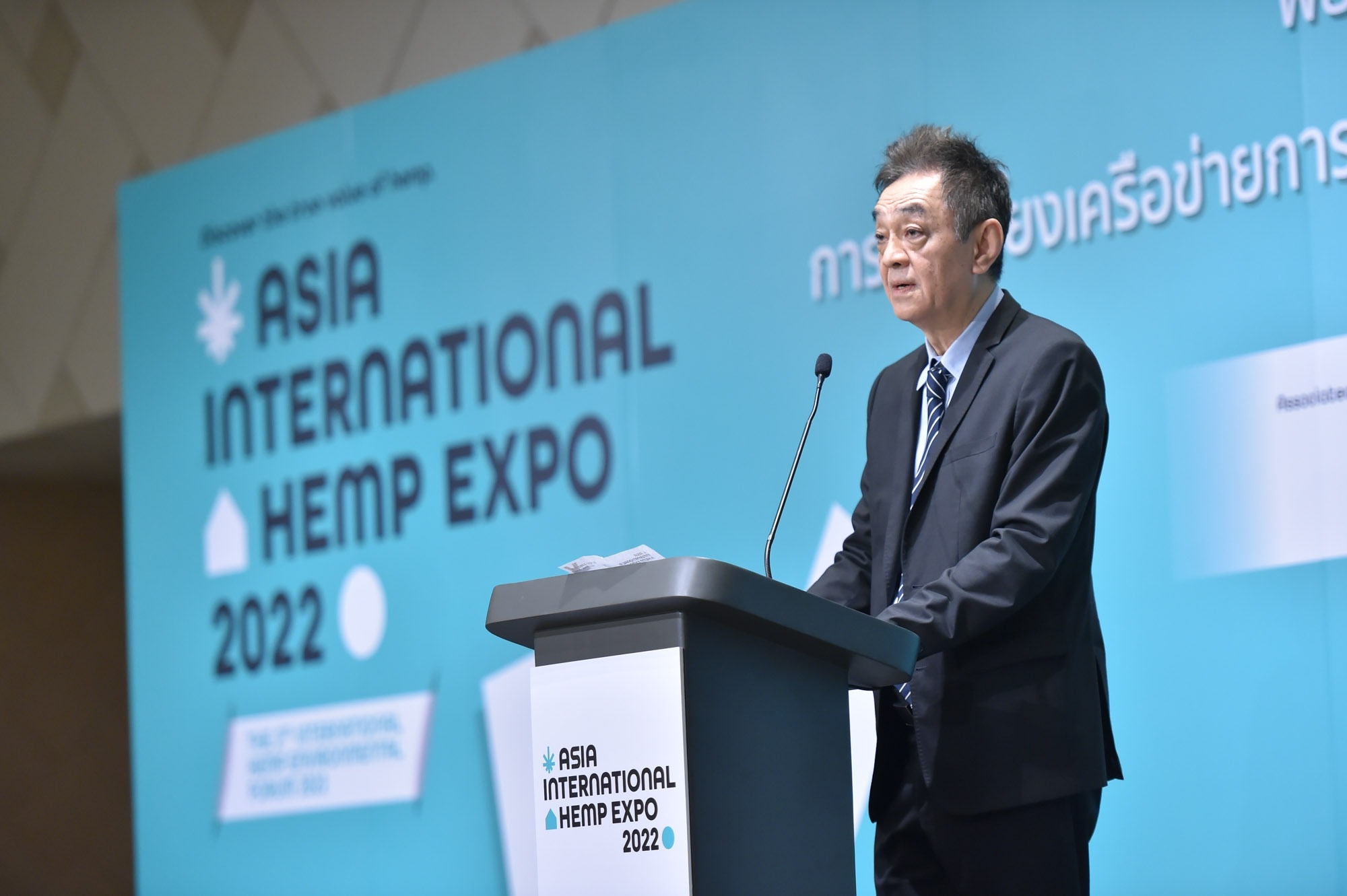 Mr. Pathom Sawanpanyalert, MD, DrPH, Director General, The Department of Science Service (DSS), The Ministry of Higher Education, Science, Research and Innovation announced the cooperation with "Thai Industrial Hemp Trade Association" to integrate knowledge and to support production and innovation of hemp manufacturing and processing to ensure that the outputs are of high quality and able to compete in the market. Moreover, this cooperation aims to support entrepreneurs' research technology and development of processed food, materials and products from hemp (excluding hemp flower). Additionally, it helps promote the drafting of product standards under SDO (Standard Developing Organizations) mechanism to guarantee product quality, especially innovate products from research and development plans for the patent registration of Thai products to be recognized in the industrial-level market, and to promote hemp as a national economic plant, sustainably.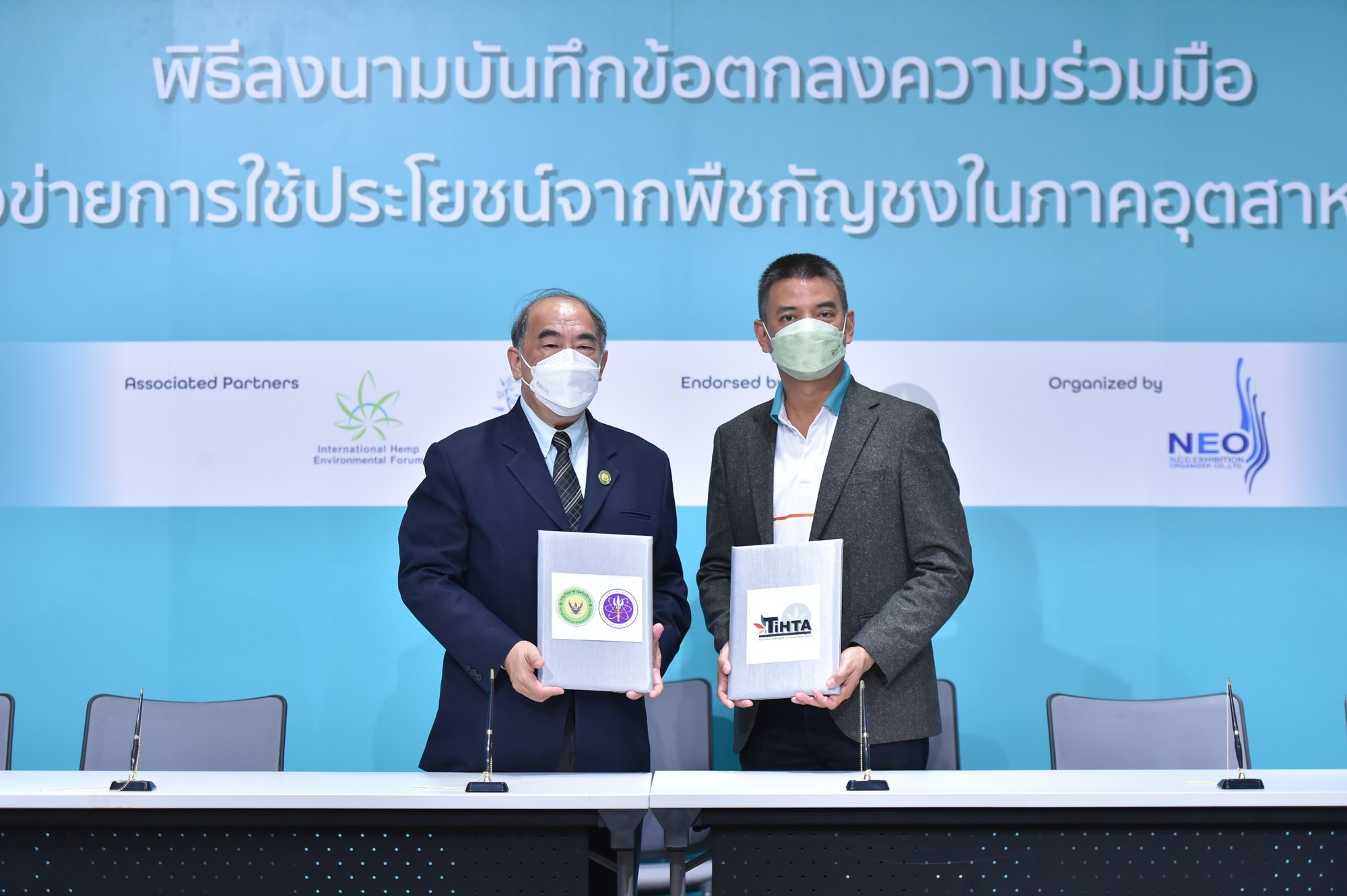 Mr. Sakchai Pattarapreechakul, CEO of N.C.C. Management & Development Co., Ltd. revealed that today's MoU is one of the activities which drives Thailand to become Asia's hemp hub, and is another key communication channel to promote correct understanding towards Thai hemp industry, beginning with "Asia International Hemp Expo 2022," during this November 30 – 3 December 2022 at Queen Sirikit National Convention Center (QSNCC) – Asia's first international trade exhibition nd conference with a comprehensive range of innovations and technology of hemp Industry, covering the upstream, midstream and downstream manufacturing as well as agricultural technology, research technology, along with product processing. 
This event also serves twelve hemp-related industries; for example, Automotive and aerospace parts, Food and Beverage, Supplements, Healthcare, Spa and herbs, Cosmetics, Fashion and textile, Health tourism, Furniture, Animal feed, etc. This technology showcase spans over 5,000 square meters of the exhibit area, of which over 300 exhibitors from across the world come to participate. Concurrently, there will be international conferences with famous speaker from 5 continents, along with business matching service, special showcases and many interesting activities onsite, specially designed for business and industrial buyers and visitors. All in all, these aforementioned highlights are crucial to the starting period of the industry.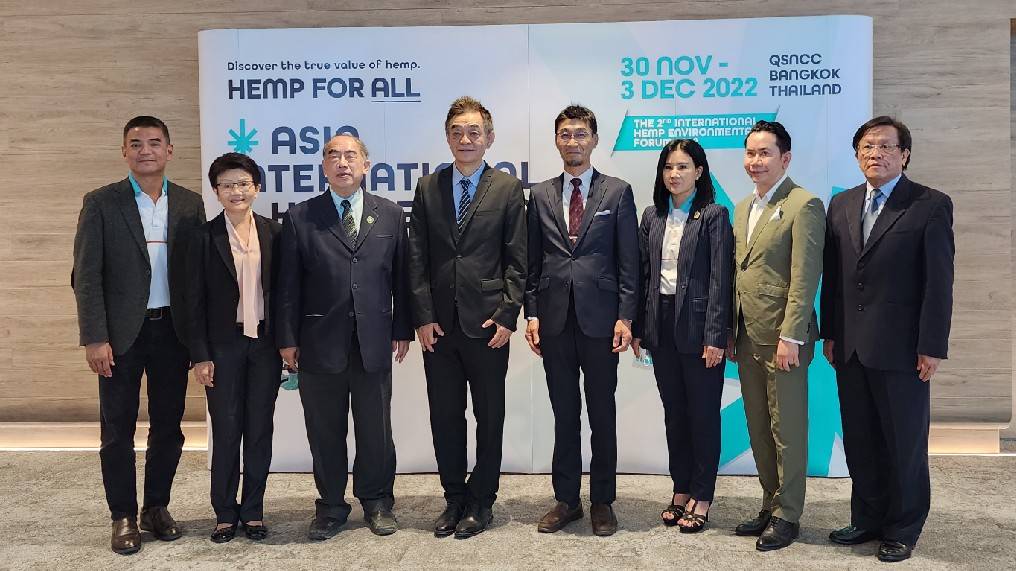 After the MoU signing ceremony, there was a panel discussion under the "Thailand's Opportunities towards Industrial Hemp Hub of Asia," by Dr. Chanchai Sirikasemlert, Executive Director of Thailand Textile Institute, Mrs. Anong Paijitprapaporn, President of National Food Institute and Mr. Veera Kwanloetchit, President of Plastic Institute of Thailand, in which insighful information on hemp qualities and benefits was shared in terms of industrial usage, as well as effective supply and demand management and Thailand's readiness towards the "Industrial Hemp Hub of Asia".