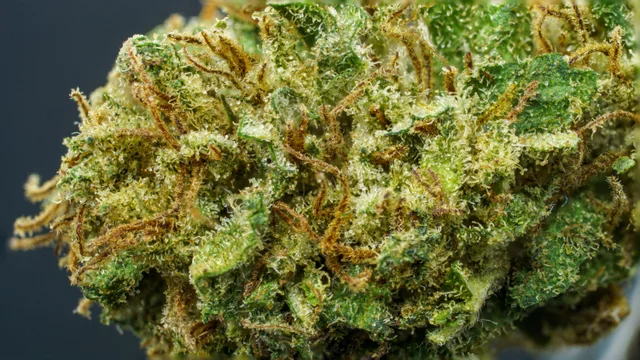 A rising star in the Sunset Lake CBD flower lineup— Sour Suver Haze. At 18.88%, Sour Suver Haze is Suver Haze's fun-loving cousin. These dense, forest-green nugs will win you over the second you uncap your jar.
Sour Suver Haze is a Sativa-dominant CBD hemp flower that's great for a nice after-work smoke that can jazz you up for an evening of fun. Too many puffs and Sour Suver Haze can turn your night into Netflix and chill too— get that comfy chair ready.
Our resident puffers say that this Sour Suver Haze will greet you with a nice spicy hello, and leave with a tangy sour lime finish— an intriguing combination for sure.
Sunset Lake slow cures all of its flower to ensure quality and smokability. We test all products with neutral, third-party laboratories. We do not use any pesticides on any of our flower.
Sour Suver Haze's top terpenes:
Myrcene – Found in mango and hops, myrcene is responsible for beer's peppery aroma. (0.80%)
Terpinolene – Found in nutmeg and cumin, terpinolene is most often described as "fresh." (0.49%)
beta-Caryophyllene – Found in cloves, hops, and rosemary. This terpene has the distinctive spiciness of black pepper. (0.37%)
Total Terpene: 2.3 wt%
Cannabinoids:
Total CBD – 18.88% | Δ9-THC – <0.05% | Total THC – 0.73% | CBD:THC Ratio 26:1
Genetics:
Suver8 x GG#4 CBD Conversion – Oregon CBD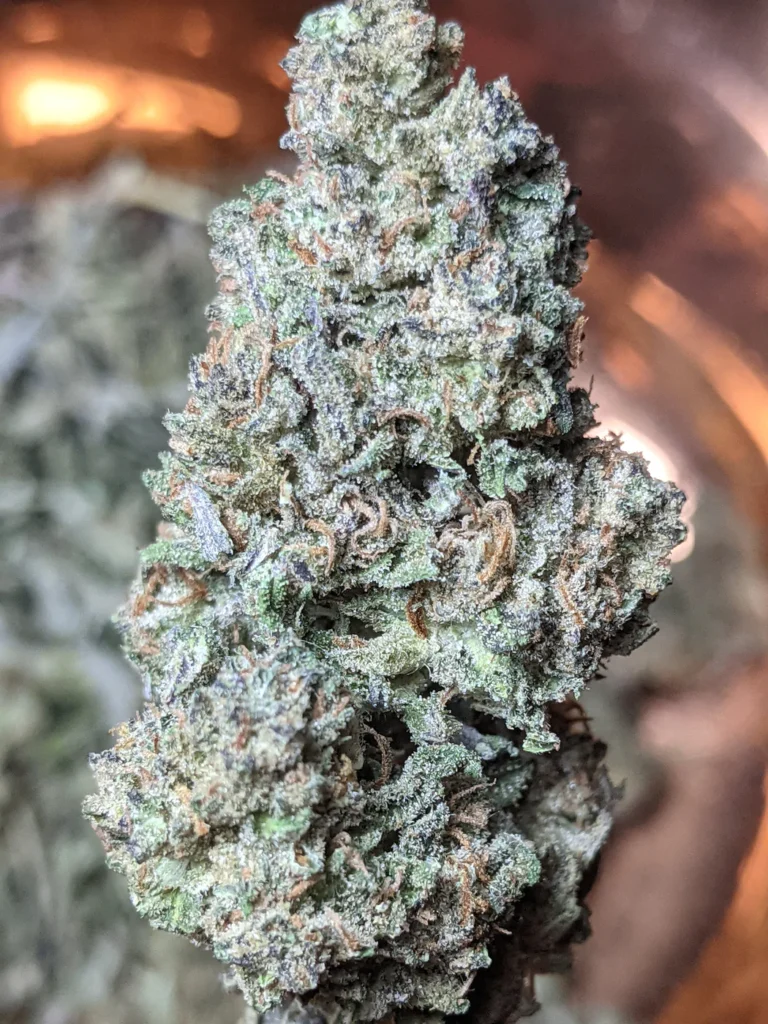 For those of you who enjoy a handsome hemp flower, our Sour Suver Haze CBD hemp flower strain could win a contest for the sexiest hemp bud of 2021!
Each bud is lavished with silvery trichomes covering large green buds with red pistils delicately threading their way to the surface. Not only a visual delight but also olfactory satisfying when put to the grinder. Just one full rotation is needed for a perfect grind. Look for light airy mounds of perfectly shredded plant materials ideal for rolling up joints or putting into pipe bowls or vaporizer chambers.
The terpene profile for this Sour Suver Haze CBD flower strain is phenomenal which of course leads to improved results for the consumer. In all, there are 14 terpenes contributing over 15mg per gram to the overall effects, with these three terpenes leading the pack in contributions:
β-Myrcene (5.343mg/g)
β-Caryophyllene (2.654mg/g)
Terpinolene (2.092mg/g)
Other participating terpenes include:
Guaiol
Limonene
Linalool
trans-Nerolidol
α-Bisabolol
α-Humulene
α-Pinene
β-Pinene
At Dr. CBD Thailand, we take great pride in caring for all of our products by hand, from seed to finished flower. All of our flower is slow dried and cured here on the premises, and hand trimmed to achieve the best quality possible.